How To Add Handwritten Signature In Word Online
---
In our fast-paced world, technology has revolutionized the way we communicate and conduct business. Gone are the days when signing a document necessitates a pen and paper. With the advent of digital signatures, signing documents has become quick, efficient, and secure. Today, we will explore how to add a handwritten signature in Office Word Document using some simple steps.
Create your handwritten signature
The first step to adding a handwritten signature to a Word Document is to create it. There are several methods available to create a signature, such as using a smartphone app or a stylus on a touchscreen device or using a graphic software tool like Photoshop.
You can scan an actual signature that you have created on a piece of paper and save it in a digital format. Alternatively, you can create a signature using a graphic designing tool like Adobe Illustrator, which offers a range of features to enable you to create an aesthetically appealing signature. Once you have created your signature, save it in an image format like.png or .jpeg.
Inserting your signature in Word Document
The next step is to insert your handwritten signature in Word Document. Open the Word Document where you want to add your signature and place the cursor where you want to insert it.
Click on the Insert tab in the Word ribbon and select Pictures from the Illustrations group.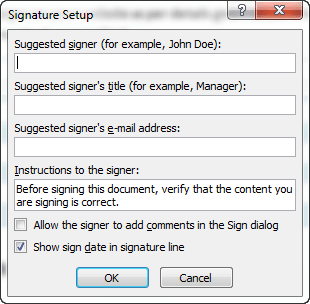 Browse for the file containing your saved signature and click Insert. You can resize the signature to fit the document by dragging the corners of the image.
Lock your Signature
Now that you have successfully inserted your signature, you need to ensure that it remains secure. One of the best ways to do so is to lock the signature using a digital signature. A digital signature is a unique electronic code that is issued to the signer to identify them uniquely.
Click on the Signature Line option in the Insert tab on the Word Document Ribbon. A Signature Setup dialog box will open up.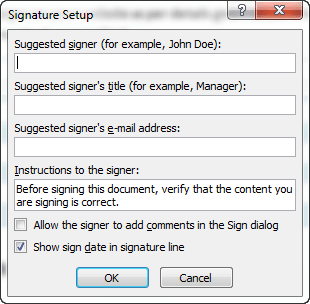 Enter your name in the Signer Full Name field. If required, add additional information in the Signer Title and Signer Email fields.
Click Ok to add the signature line to the document. A signature box with a message, "Sign here," will appear on the document. You can move this box to the desired location by dragging it.
Double-click on the signature box, and a Sign dialog box will open up. Add your digital signature using a signature tool or other available options. Click Sign once you have completed the signature. You can save the signed document in the desired location to complete the process.
In conclusion
Adding a handwritten signature to Word Document can add a touch of personalization and security to the document. Following these simple steps, you can create your signature and add it to the document with confidence. Ensure that you lock your signature with a digital signature to prevent tampering or unauthorized access. By understanding how to add signatures, you can streamline your documentation process and elevate your professional image.
---
Random Posts
---